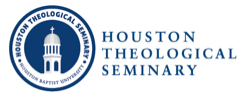 Houston Theological Seminary
Address:
7502 Fondren Rd. Houston, TX 77074
Phone number:
281–649–3269
Website:
Denomination:
Inter-denominational, Multi-denominational
Enrollment: 224
Featured Degrees:
Master of Divinity, MA in Theological Studies, MA in Christian Leadership, MA in Apologetics, MA in Biblical Languages, MA in Intercultural Studies, MA in Classics and Early Christianity, Bachelor of Arts and Master of Divinity (5 yrs)
Mission Statement:
Houston Theological Seminary is an evangelical and multi-denominational community, which exists as a graduate school within Houston Baptist University to provide a Christ-centered biblical education for the church and for the city. Drawing on our foundation in biblical studies, our goal is to bring together the best of missional and academic resources to further the Kingdom of God.
We partner with Second Baptist Church Houston so our ministry classes are taught by those on the front lines. Students also have access to graduate level courses from other parts of the university, such as the business school, to supplement their theological education for the practicalities of modern ministry.
---
View Seminaries by category