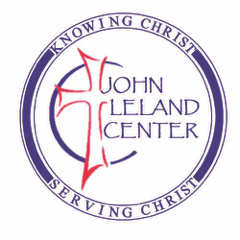 John Leland Center
for Theological Studies
Address: 1306 N. Highland St., Arlington, VA 22201
Phone number: 703–812–4757
Website: leland.edu
Denomination: Baptist
Distance Education Available: Yes
Enrollment: 93
Featured Degrees: Master of Divinity, Master of Theological Studies, Master of Christian Leadership, Graduate Certificate programs in Leadership Studies, Theological Studies, Theology & Public Life, Spiritual Formation, Justice Formation, and Theology & the Arts. Undergraduate Diploma in Theology program.
Mission Statement: The John Leland Center invites you to study theology with our world-class faculty. Our core faculty members hail from Argentina, Estonia, Ghana, Russia, and the United States. Their education at diverse institutions, including Oxford, St. Andrews, Gordon-Conwell, Yale, Claremont, Princeton, and Catholic University provides a rich ecumenical learning environment. Our diverse adjunct faculty members add to the depth of education provided.
We provide graduate and undergraduate-level courses and are a member of the Washington Theological Consortium, which allows students to take courses at other members' theological institutions and to access libraries of those institutions. Our core mission is to serve churches in training pastors and lay leaders. In addition, some of our alumni have become missionaries, professors, and chaplains.
Our faculty is dedicated to cultivating excellence in scholarship as well as excellence in engaging in the practical complexities of ministry. Our students come from a variety of ethnic and professional backgrounds and contribute to the dynamic setting in which exploration and understanding occur. We value the gracious gift of relationships between faculty and students and among students in the formation of our community. We read, discuss, and pray together and discover that we are being formed by our life in God the Father, Son, and Holy Spirit.
View Seminaries by category