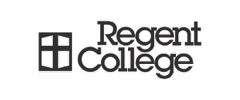 Regent College
Address: 5800 University Blvd., Vancouver, BC V6T 2E4
Phone number: 1–800–663–8664
Website: regent-college.edu
Denomination: Trans-denominational
Distance Education Available: Yes
Enrollment: 1136
Featured Degrees: Graduate Diploma in Christian Studies, MA in Theological Studies, MDiv, ThM, MA in Leadership, Theology, and Society
Mission Statement: Regent College is a theological graduate school marked by academic rigour, cultural engagement, and vibrant faith. Located in Vancouver, Canada, our world-class faculty and Christ-centered community equip students from around the globe for intelligent, fruitful faith and service in the church, the marketplace, and the academy.
Founded in 1968, Regent College was the first graduate school of theology in North America to focus on educating the laity. We equip our students for intelligent, vigorous, and joyful commitment to Jesus Christ, his church, and his world.
At Regent, academic excellence goes hand-in-hand with an integrative approach to faith and life. Our rigorous programs bring theology and biblical studies into conversation with pressing issues like technology, creation care, arts, business practices, pastoral concerns, and bioethics. Students from six continents and dozens of denominational traditions contribute to a rich and diverse learning environment.
Regent's six flexible graduate programs, ranging from a 2-term Graduate Diploma to an 8-term Master of Divinity, allow students to tailor their studies to their needs. Some pursue advanced scholarship, preparing for doctoral work. Others take advantage of our integrative projects, bringing theological reflection to business or the arts. Still others train for thoughtful ministry grounded in a deep understanding of Scripture, theology, and the church.
Those seeking wisdom but not necessarily a degree will also find a wealth of opportunity at Regent. Every summer, we offer over 40 compressed 1–2 week courses with faculty from around the world. We also host regular conferences, retreats, and free lectures.
Come for a week or come for a degree. Be equipped for bold, thoughtful engagement in the church and world.
View Seminaries by category