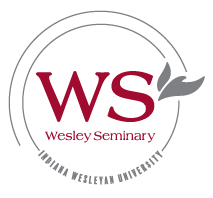 Wesley Seminary at
Indiana Wesleyan University
Website: seminary.indwes.edu
Address: 4201 S. Washington St., Marion, IN 46953
Phone number: 877–673–0009
Denomination: The Wesleyan Church
Distance Education Available: Yes
Enrollment: 558
Mission Statement: Wesley Seminary prepares Christian leaders to engage in missional ministry locally and globally.
As one of the first seminaries to offer fully-online programs, Wesley Seminary believes in keeping Christian leaders in their local ministries while they strengthen their knowledge and skills. Every student goes through a spiritual formation track to ensure that our students leave seminary with a stronger relationship with Christ than when they entered. Wesley Seminary is part of Indiana Wesleyan University.
Doctoral Programs
Doctor of Ministry with specializations in Leadership, Preaching, or Spiritual Formation.

Master's Programs
Master of Arts in Ministry, Master of Divinity (available in Spanish), Master of Theological Studies.  
Specializations are available in Biblical Studies, Children, Youth & Family Ministry, Leadership, Pastoral Care, Pastoral Ministry, Spiritual Formation, and Worship Arts.

Graduate Certificates
View Seminaries by category